The graphic facilitation of the BMW Foundation Herbert Quandt's RISE SYNC event was quite a challenge! In the project, I translated into maps, rich discussions that happened simultaneously between members of BMW Foundation Responsible Leaders Network, the foundation itself and people who have projects related to RISE pillars - Resilience, Intelligence, Sustainability and Equity. Separated in virtual rooms, they were encouraged to share their activities, perspectives and approaches to the future of cities. The online event was held in three major regions: Asia, Europe and North America.
To create the maps, I participated in one of the meetings, and received the key concepts and quotes from all of the meetings, around 16 hours of discussion in total. My challenge, together with Paula Quintas (BMW Foundation Team), was to separete the key concepts into clusters by affinity, connecting it to RISE pillars and relate them to the Sustainable Developement Goals. A true puzzle to solve!
My role: Graphic Facilitator (hands on)
Paula Quintas, from BMW Foundation: Trends and SDG identification, directions for look and feel
This is what we got from each event: Jamboards made live and verified by the participants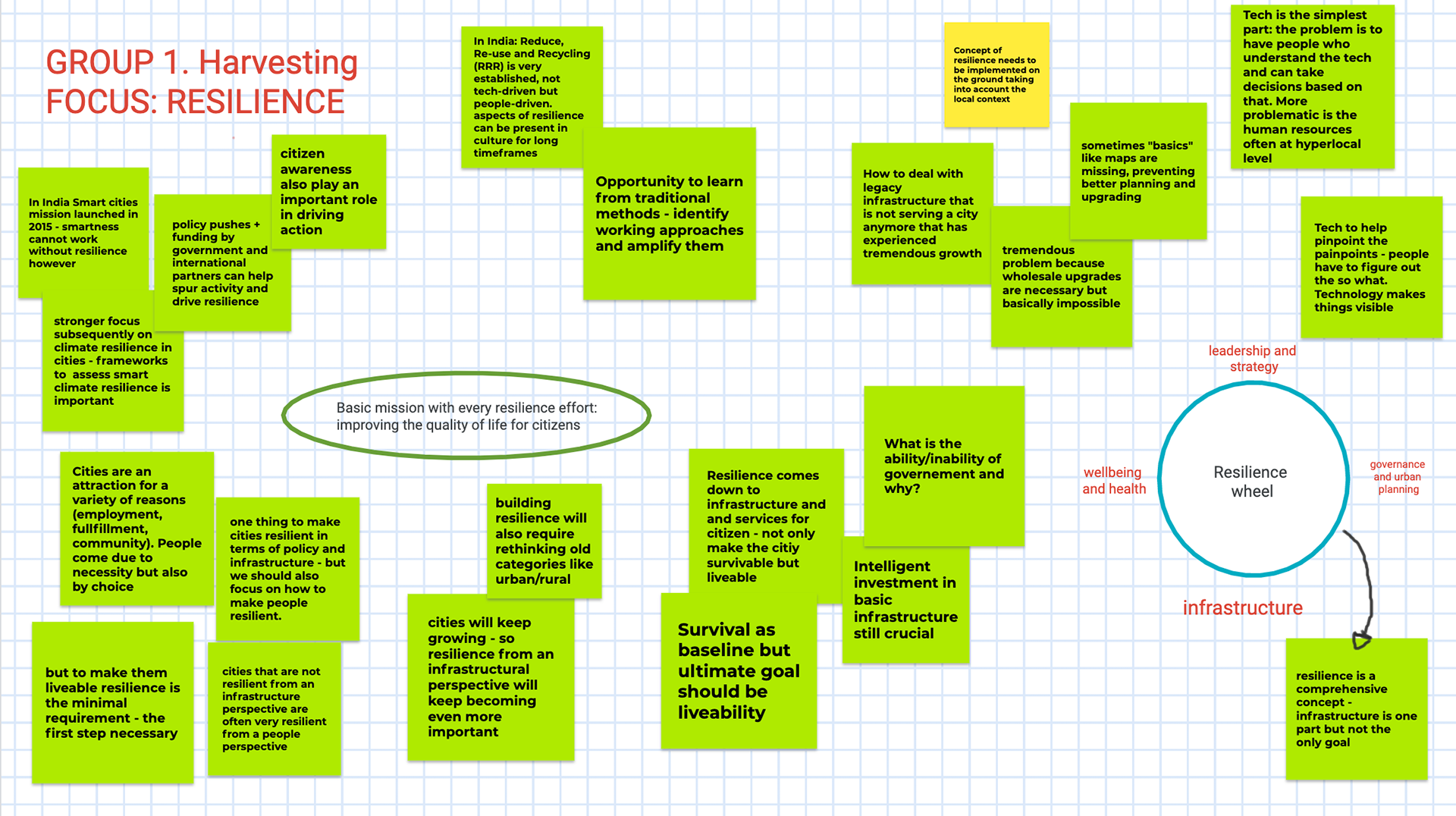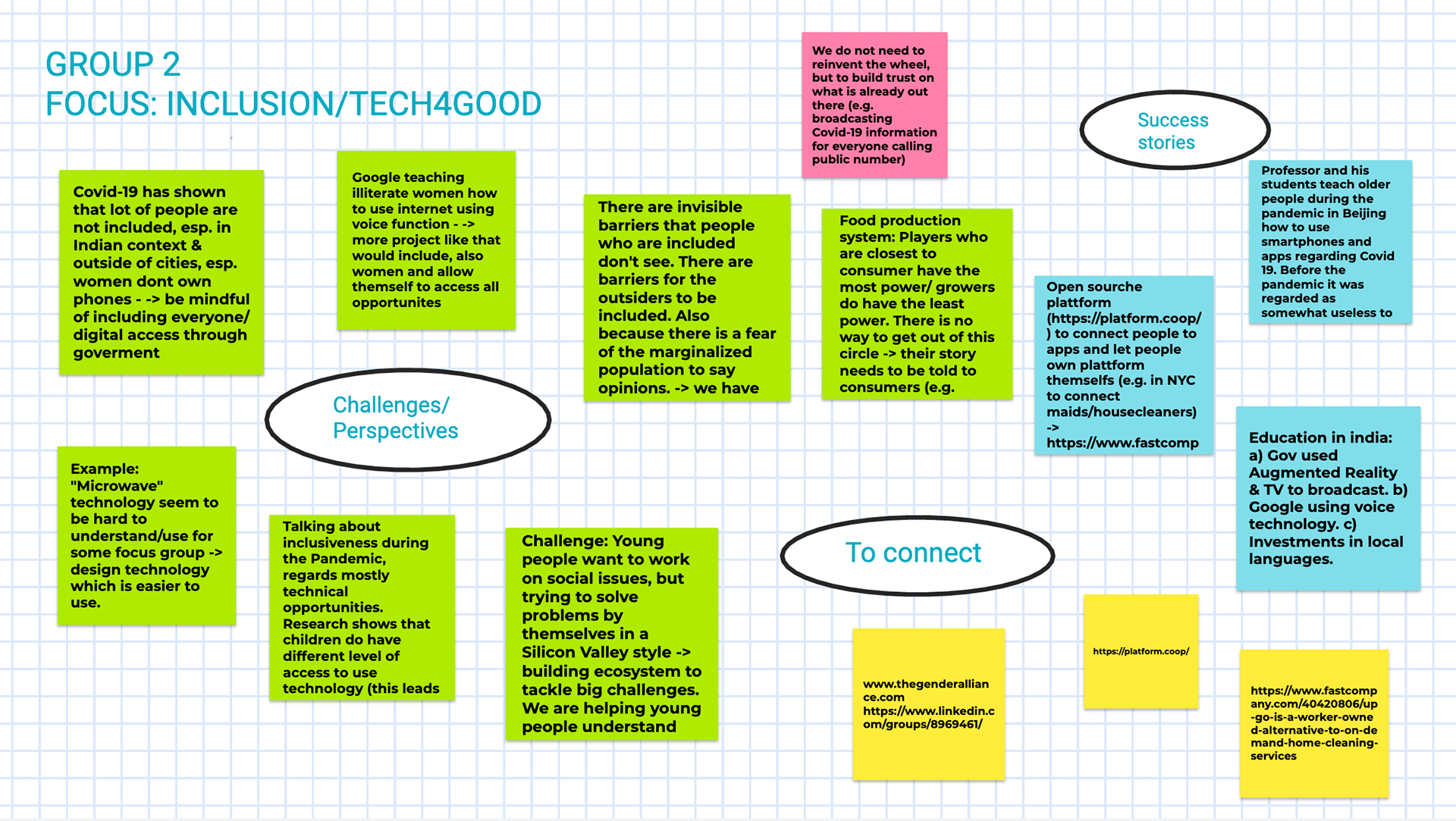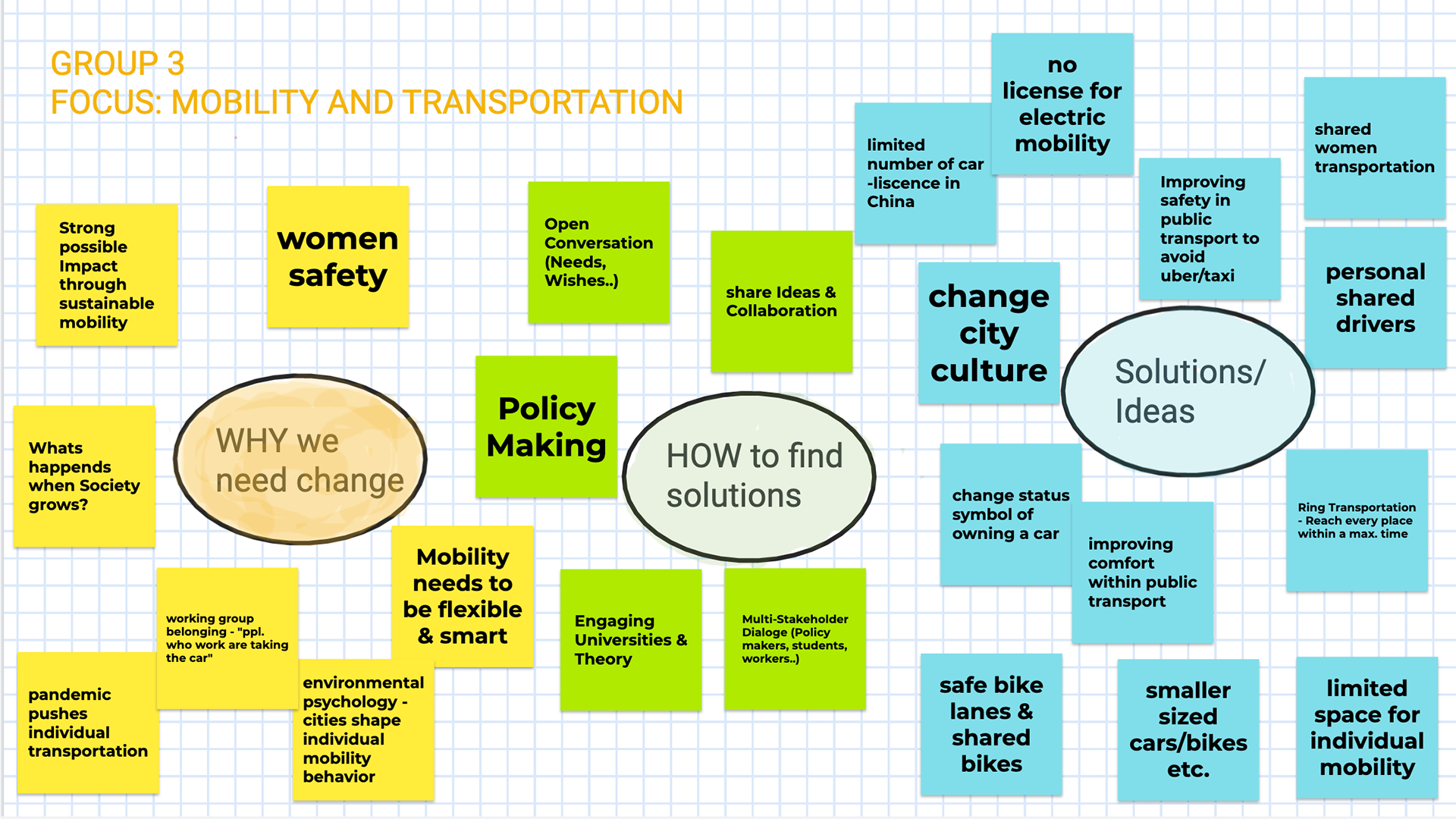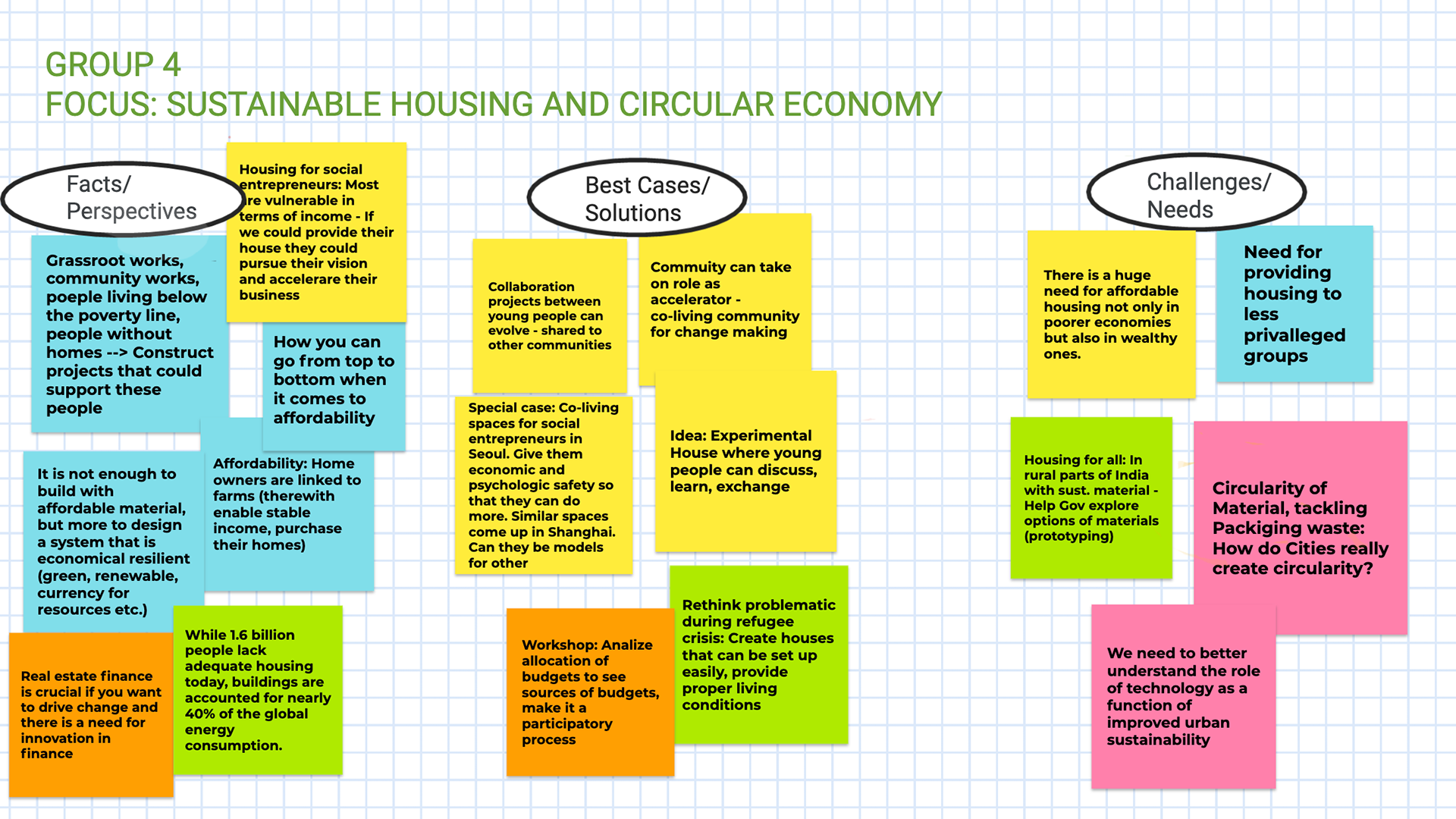 Than we turned it into something like this, 
1. Separeting topics into clusters by concepts 
2. Identifyng trends and related SDGs

3. Identifyng trends related to COVID-19
Finally, with the look and feel approved, we put them all in graphics
following RISE colors and types and SDGs standard colors, making sure that
1. Topics related to two concepts were in the middle of them
2. Topics related to all concepts would be linked to the inner white circle or the gray background circle.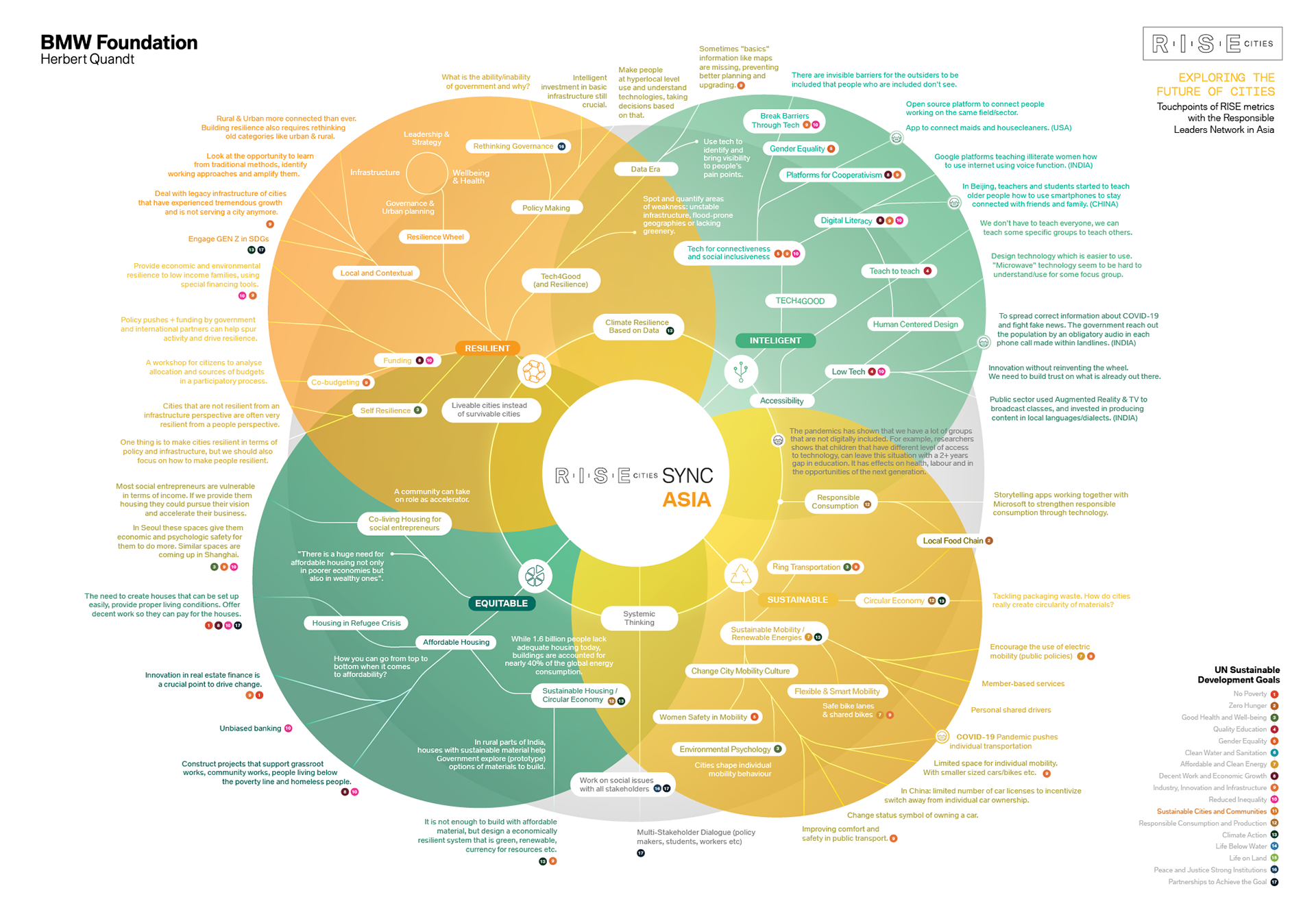 We did the same for Europe and North America editions