Keely Denham is an Australian singer that I met in Porto. In this project, I was able to create together with her and Nicolle Maia (her companion and producer), defining the technique and style of the illustrations. 
The project included the creation of a low-cost CD poster-envelope: without glue and from an A4 sheet :) The sequence of handmade watercolours for 'Leaves', 'Like (Dying)' and 'Blue Leaves' cover, besides its promotional assets (posters, posts for social media and Youtube and Spotify covers).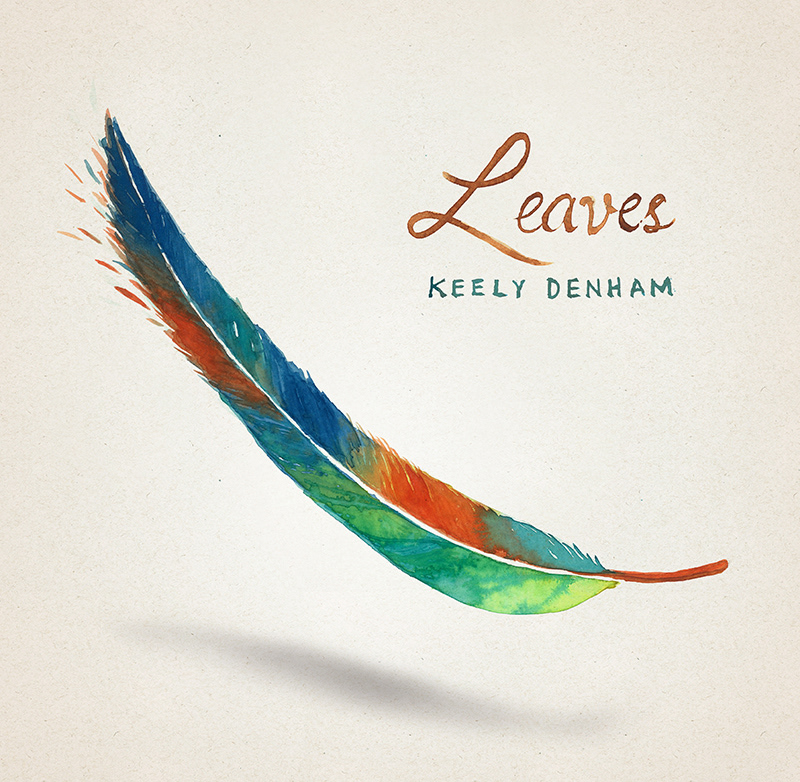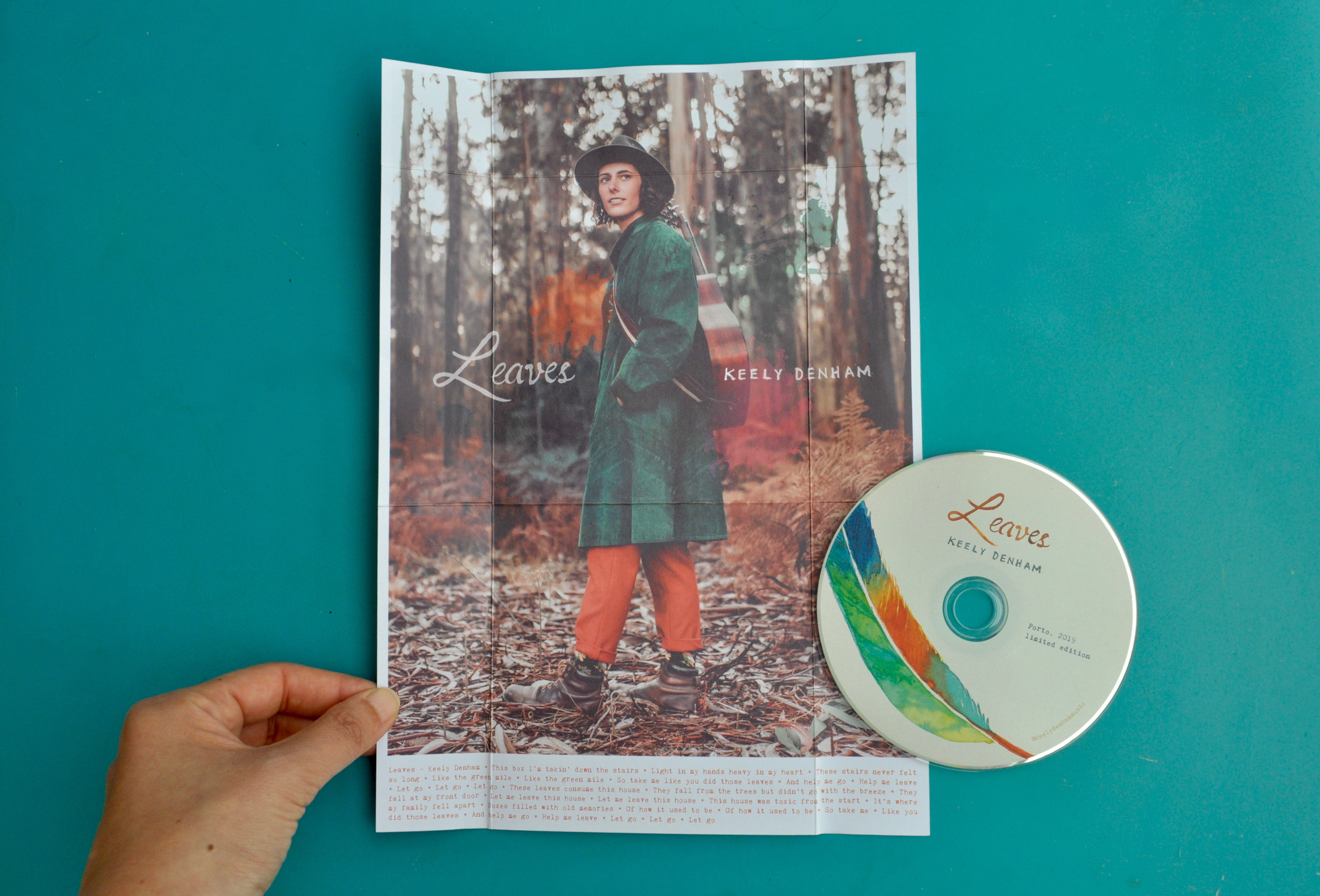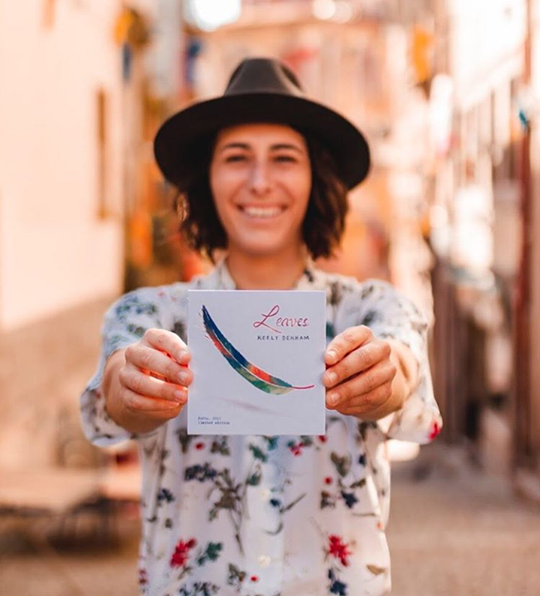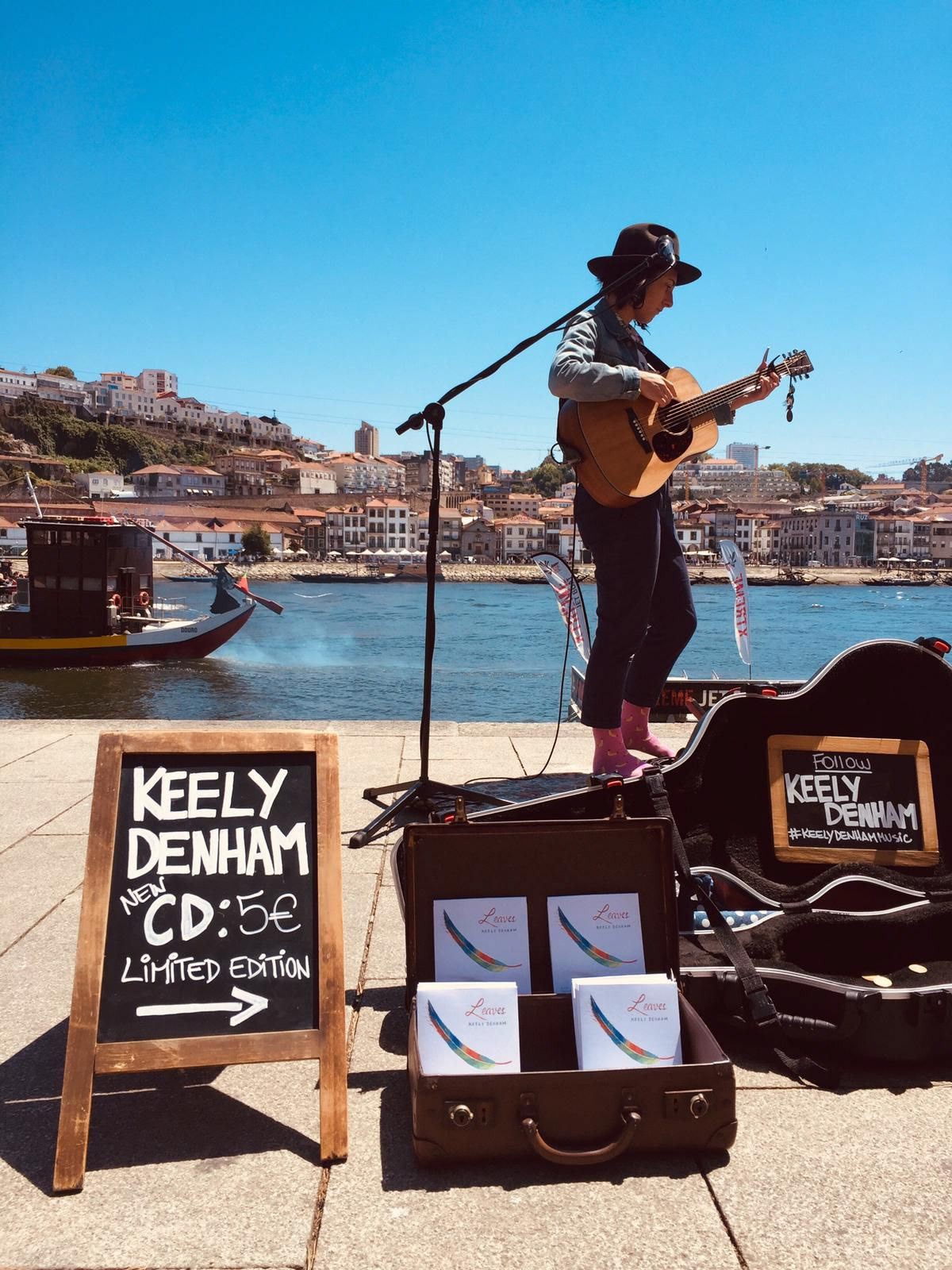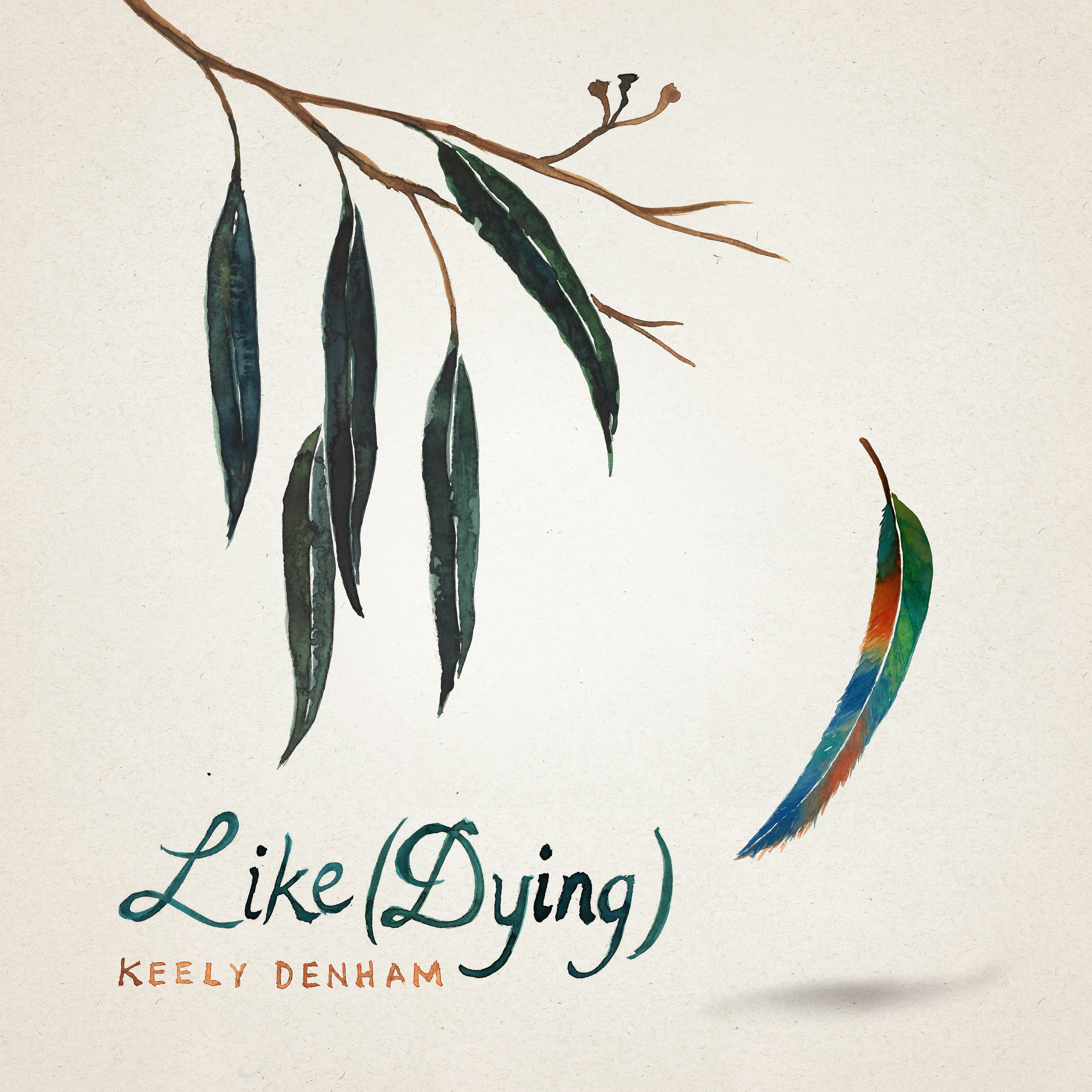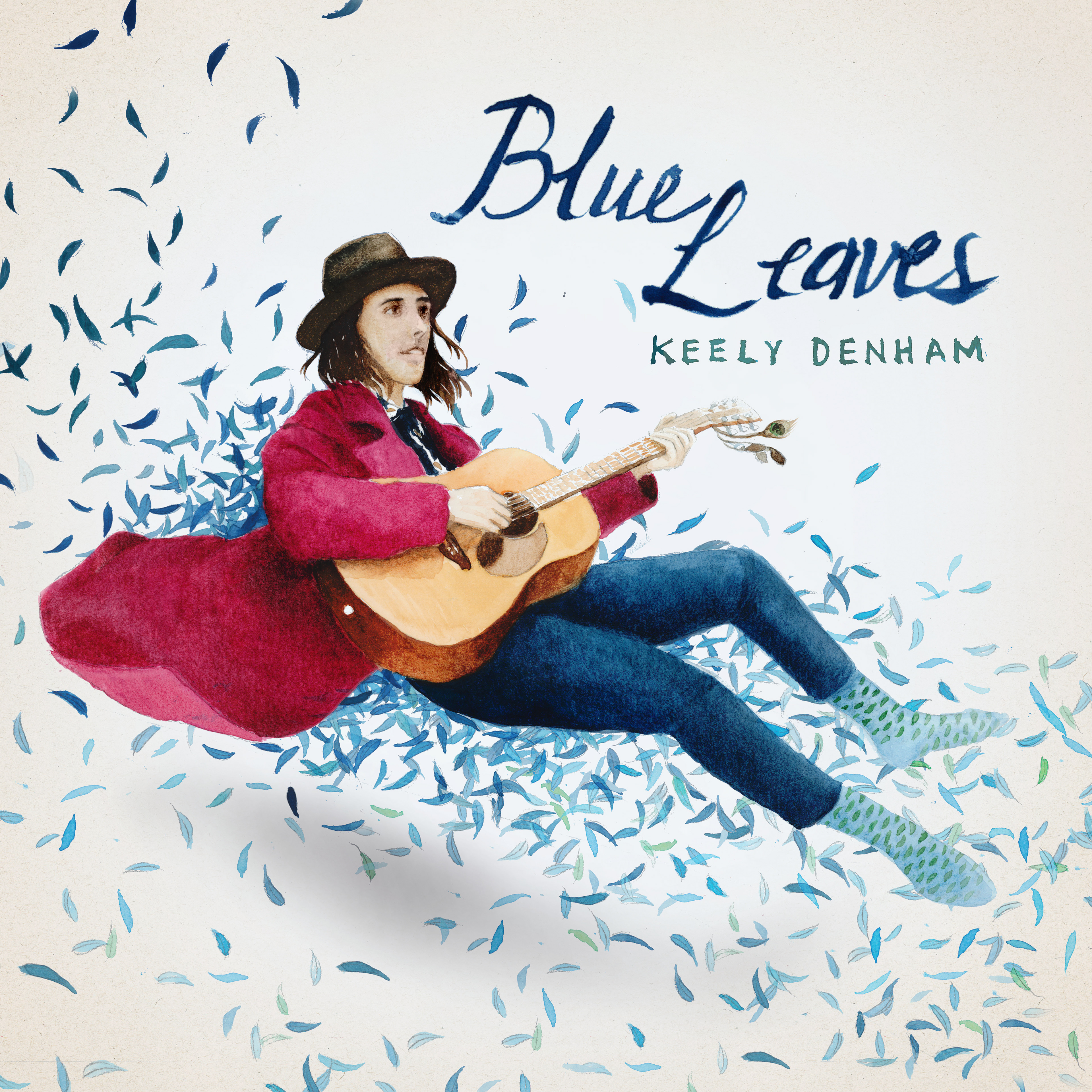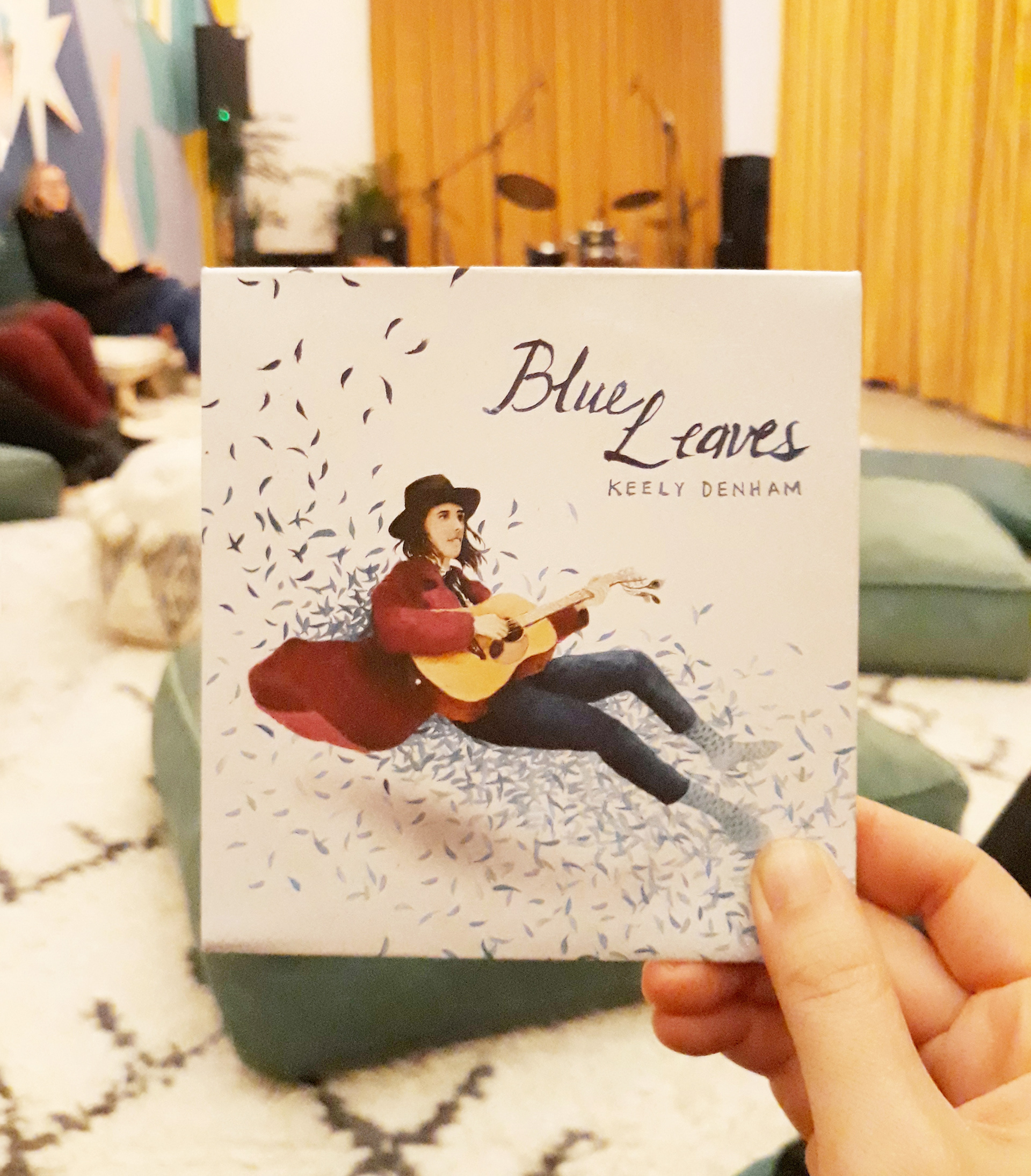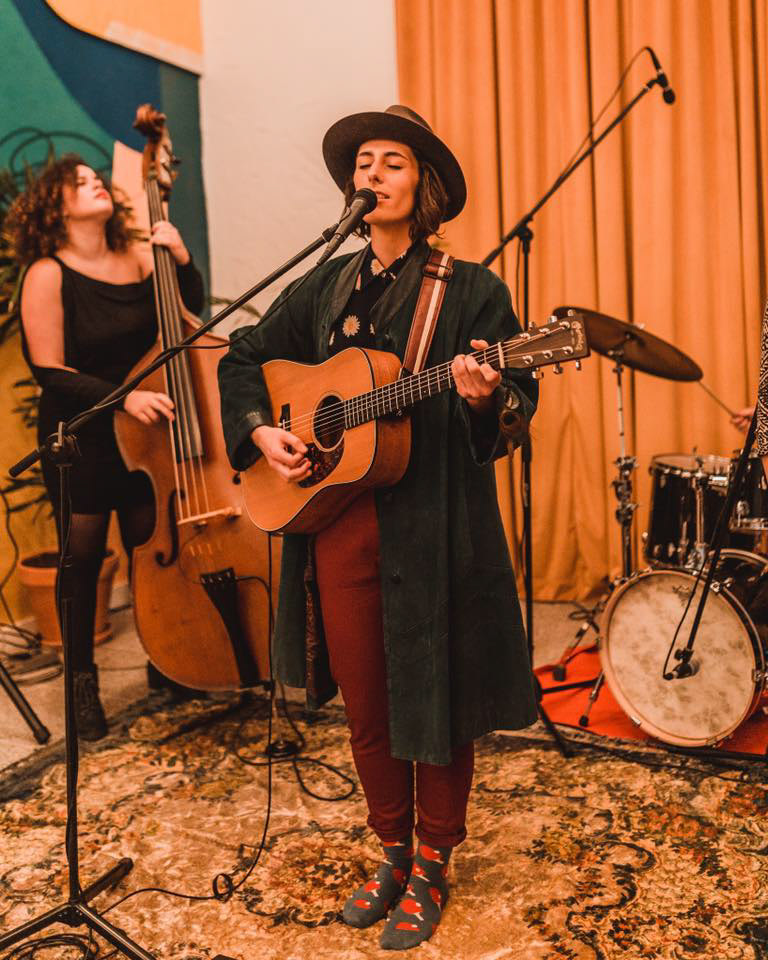 Launching concert at Selina Navis Cowork (Porto).